Relax and enjoy
Don't let stress ruin your holiday season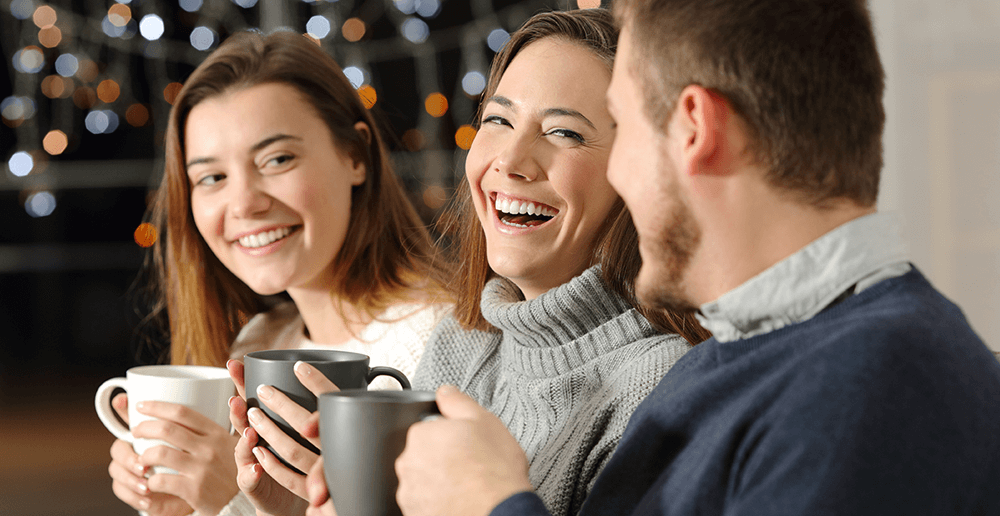 By Karen Kyliuk
Winnipeg Regional Health Authority
Published Friday, December 16, 2016
With the festive season fast approaching, it's a good time to reflect on and plan for how to manage the common stressors that many of us experience this time of year.
Most people have higher levels of stress during the holidays and this is often attributed to the commercialism, financial pressures and family demands that actually prevent us from enjoying the holiday season.
Not surprisingly, there is evidence that holiday stress can be detrimental to our health and well-being by compromising our immune system, making us more susceptible to colds, flu, and fatigue.
There are common holiday stressors that we can anticipate and the key is to develop a plan in advance to manage them. Having a plan helps us keep things in perspective and supports us to stay in the moment. Here are the top stressors, along with practical tips on what we can do to stress less this holiday season:
1. Financial: Getting caught up in the commercialism of the season can be troublesome. Overloading credit cards to buy expensive gifts and/or holiday trips often leads to worry about paying the bills in the New Year. The key to managing financial stress is to decide on a budget and stick to it. Be creative, and make small, personalized gifts that are often more meaningful. Encourage older children and adults to agree to a gift exchange with a firm monetary limit, or consider replacing the gift exchange with a collective fundraiser to raise money for local charities like hamper drives or local food banks.
2. Relationships: Feeling obligated to attend a variety of social events? The solution here is to create a social calendar. Choose and decline festivities based on your preferences, and try to space out the social gatherings so they are manageable. It is okay to say "no" when we are feeling overextended and suggest a post-holiday party instead. Or perhaps you find yourself becoming a referee between family members who just don't get along? Unresolved family conflict does complicate the holidays, so, if possible, make a pact ahead of time for a peaceful event or use distractions such as games or singing carols to keep the mood playful and festive.
3. Time crunch: This can be an issue for women, especially as we prepare for the holidays by shopping, baking, decorating, dealing with over-excited youngsters, and then feeling it is just not good enough! Stress less by pausing, reviewing the lists and our expectations, and then prioritizing and delegating. Remind yourself why you do all these things to begin with – to celebrate the joy of the season and enjoy time with loved ones. Mobilize supports: bake with friends and divide up the goodies, simplify the decorating or gift-wrapping, and wherever possible assign easier tasks to children or other family members.
4. Overindulgence: Along with the festivities often comes eating more fatty food and sugary treats, and an increase in alcohol consumption. Try offering some healthy appetizers before the large dinner and include non-alcoholic beverages. After dinner, include a fun physical activity such as tobogganing, street hockey or a family snowball fight. Be responsible and plan ahead for transportation to eliminate the risk of drinking and driving, so everyone stays safe.
5. Emotional: Even positive moments in life can be stressful. During the holidays, our emotions tend to be heightened or may even be conflictual. Feelings of love, joy and appreciation can be met with reminders of loved ones lost, regrets or sadness. Emotional stress can also be related to unrealistic expectations of what we think our holiday celebrations "should be." Studies show that having depressed feelings during the holidays is quite common, and reaching out to people who are alone is important. Did you know that volunteering has reciprocal benefits? Spending time with people who are isolated not only brightens their holiday season, it will also lift our spirits. Expressing kindness and generousity towards others is a proven stress reliever and instant mood enhancer.
To nurture your mental health and well-being, add into the mix some daily activities such as going for walks in the snow, listening to music, stretching or taking a few deep breaths to quickly refresh and rejuvenate. Let us remember that the holiday season is a time for togetherness and joy. Following these tips will help us stress less so we can be fully present in mind, body and spirit while we build precious memories celebrating the most wonderful time of the year.
Karen L. Kyliuk is a mental health resource and education facilitator with the Winnipeg Regional Health Authority.