Nurse on call
Help for patients with diabetes or heart failure just a phone call away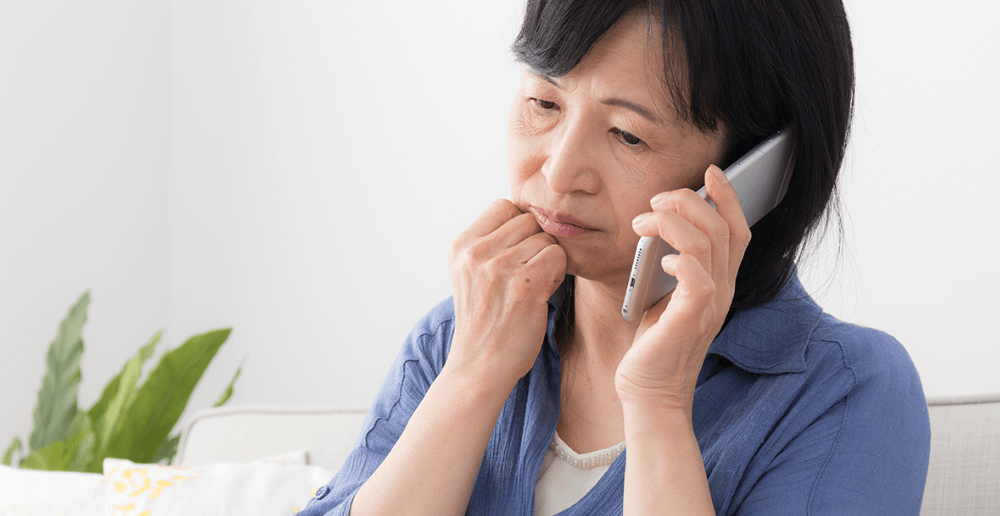 By Diana Doyle-Zebrun
Winnipeg Regional Health Authority
Published Friday, February 22, 2019
Chronic illness is a common issue in Canada.
In fact, Health Canada estimates that as many as 40 per cent of Canadians over the age of 20 have at least one chronic illness, such as Type 2 diabetes or heart failure.
These Canadians must learn how to manage their chronic illness in order to get on with their lives. But, as you might expect, that is not always an easy thing.
Most people newly diagnosed with a chronic illness have many questions. 'How do I take care of myself?' 'Will my condition affect my ability to lead a normal life?' 'How will it affect my family?' 'What kind of medicine will I need?' 'What sort of tests will I need?'
With so many new things to learn, it can quickly become overwhelming.
Fortunately, Manitobans with Type 2 diabetes or heart failure can get the answers to these and other questions about their condition simply by picking up the phone, thanks to a provincial service called TeleCARE TéléSOINS Manitoba.
The service, which is staffed by registered nurses and registered dietitians with experience in chronic disease management, was launched in 2005 and has proven to be extremely effective over the years. People who receive education and support to manage their illness have better outcomes, and over-the-phone care has been shown to be as effective as in-person care.
TeleCARE TéléSOINS Manitoba, which is operated through the Provincial Health Contact Centre at Misericordia Health Centre along with Health Links – Info Santé, is not intended to replace your primary health-care providers. Rather, it is designed to support them. If you want to talk about your health issue, you can literally put your feet up, relax and give us a call.
What can we do to help you?
We start by getting to know you and where you are medically.
For example, let's say you have just received an unexpected diagnosis, and you're feeling shocked and frustrated. Our nurses can help you work through the emotions of the moment, and put you on a footing to move forward.
We can also help ensure you get accurate information about your condition, and what you can do to help yourself. We can assist your family physician or specialist by providing you with all the information you will need about a particular condition without having to attend a class.
If you have already read some information about your illness or attended a class, we can discuss what you have learned and answer any questions you may still have. Some people want to know just the basics and some people want to know everything. Some people want their families involved in the discussion. Whatever your preference, we can support you.
We can also discuss what changes you may want to make in your life to help manage your symptoms. Everyone knows that quitting tobacco, eating better and getting some daily exercise can help improve one's quality of life. But making those changes can be challenging. If you want to make changes in your life, we can help make that happen with small reasonable goals. We will coach you just like an athlete is coached – building on the positives, congratulating you on your successes and supporting you when you slip.
But the best thing is we are always there for you. Our nurses are available for discussions and check-ins by appointment between 7 a.m. and 8 p.m. Or you can call us anytime if you need assistance. There is always someone available to support you 24/7.
If you are an adult with heart failure or Type 2 diabetes and would be interested in learning more about our service, please call 204-788-8688, or toll-free 1-866-204-3737. You can also find us online by searching TeleCARE TéléSOINS Manitoba or follow this link: www.gov.mb.ca/health/phc/telecare.
Diana Doyle-Zebrun is Clinical and Quality Initiatives Co-ordinator at the Provincial Health Contact Centre at Misericordia Health Centre. If you have health questions, call Health Links – Info Santé at 204-788-8200 or toll-free 1-888-315-9257.