Positive parenting
Helpful advice on a wide range of child-rearing issues is now just a phone call away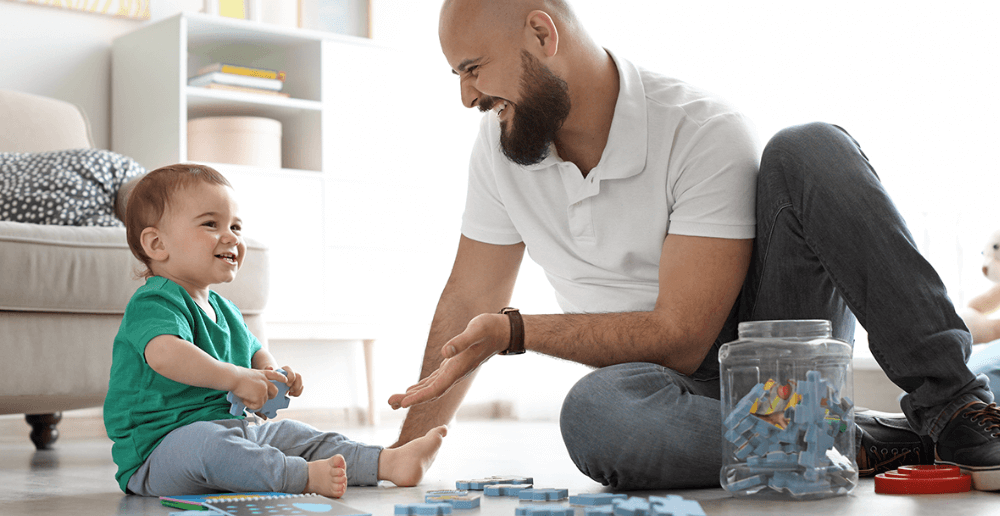 By Sukhy Mann
Winnipeg Regional Health Authority
Published Friday, March 15, 2019
Having trouble trying to toilet train your toddler?
If so, don't stress out about it.
As many parents before you have learned, there is no such thing as a "command performance" when it comes to getting your toddler out of diapers and onto the potty, so to speak.
Fortunately, there is a place where you can go to get helpful advice on all kinds of child-rearing issues, including toilet training, tantrums, eating problems, bullying, bedtime routines or just general parenting support.
It's called Manitoba Parent Line. As the name suggests, this phone service is a free, convenient support for parents who are looking for assistance with common parenting concerns.
Staffed by trained parent education consultants like me, Manitoba Parent Line draws on the very best evidence-tested advice to address any number of issues.
One of the strategies used by our parent education consultants is the Positive Parenting Program, or Triple P for short. Triple P is an internationally evaluated program that offers information, support and practical answers to everyday parenting concerns. In doing so, it also provides parents with effective strategies that will enable them to develop strong relationships with their children by positive attention and praise to encourage good behaviour.
In any given week, the phone service will receive calls from parents who aren't sure what they should do when it comes to toilet training, feeding schedules, or what time their toddler should go to sleep.
In the case of toilet training, for example, parents often think that their kids must be trained by a certain age. Even more confusing is that relatives, friends, neighbours and books all offer different advice.
Toilet training can seem like a big task and all parents look forward to the day when their kids are finally out of diapers. Not only are kids more independent when they are fully trained, but parents no longer have to spend money on buying or cleaning diapers.
As tempting as it may be to listen to well-intended "advice" about the when and how, we here at the Manitoba Parent Line have some helpful hints that may make toilet training easier for both parent and child.
The best advice is to take toilet training cues from your child. Forcing children to use the toilet before they are ready may backfire. Your child will signal when he or she is ready for the toilet. For example, he or she may let you know when they are wet, or pull their own pants down, indicating they are ready to begin toilet training.
Similarly, with temper tantrums, many parents feel that they are doing something wrong, especially when tantrums occur in public. We have all been witness to the exasperated parent trying desperately to calm their child down in the middle of the cereal aisle at the grocery store.
As a parent, our first instinct might be to do whatever the child wants just to stop the tantrum. But, in fact, it is best to try to calmly remove them from the situation, if possible then use nurturing language to bring them back around by acknowledging their strong emotions, labelling their feelings and showing them alternative ways to respond when they do not get what they want.
Of course, handling these kinds of issues is not as simple as they may seem and may require longer discussions about family dynamics. When parents call the phone line we try our best to understand their particular situation, since we would all agree that there is "no one size fits all" when it comes to parenting.
In addition to helping parents out with issues like those above, the Manitoba Parent Line also offers information more complicated matters, including:
Challenging behaviour and discipline;
Child/teen mental health/emotional well-being;
Parent mental health/emotional well-being;
Parent-child/teen relationships;
Support counselling for child/teen behavior;
Child custody and access;
Child and family law inquiries;
Inquiries for parenting classes.
It is important to note that Manitoba Parent Line is not a crisis line for parents. Crisis calls will be referred to community resources better equipped to deal with these situations.
But if you are looking for helpful, accurate parenting information, try calling the Manitoba Parent Line at 204-945-4777 or toll-free 1-877-945-4777. Hours are Monday to Friday from 8 a.m. to 8 p.m.
Sukhy Mann is a consultant with the Manitoba Parent Line, a telephone health information service with the Provincial Health Contact Centre at Misericordia Health Centre.