Staff and patient safety go hand in hand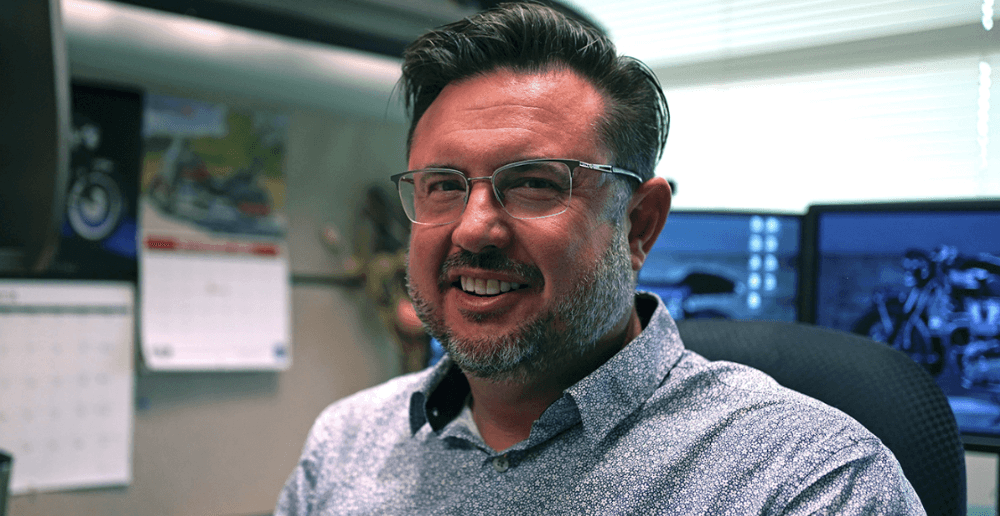 Winnipeg Regional Health Authority
Published Monday, October 26, 2020
Throughout the COVID-19 pandemic, an overarching message of "we're all in this together" has helped foster a much-needed sense of shared responsibility in limiting the spread of the virus.
Like their health-care colleagues from across the province, the home care nursing team in River East/ Transcona realized from the outset that achieving success in ensuring patient safety meant taking the appropriate steps to ensure their own.
"Staff and patient safety go hand in hand," says Team Manager, Remi Morissette. "For us as a nursing team, that means having the right amount and type of personal protective equipment (PPE) and knowing how to use it. It also means keeping ourselves up-to-date on what we need to know about COVID-19, and being able to convey that information to our clients. And it means having a safe place to ask questions and get the support we need to navigate new, unexpected or complicated care situations with grace and competence."
Canadian Patient Safety Week, which runs from October 26 to 30, provides a timely opportunity to celebrate the team's dedication to personal and patient safety, Morissette adds.
"Our team takes pride in being calm, cool and prepared when it comes to our safety and that of the clients we serve," she says. ""Our job as leaders is to support and inform our staff with accurate and timely updates and help to sift through all of the noise that comes with this evolving situation to make sure staff have the information they need most to do their jobs and to support their clients in the community every day."
Morissette notes that the River East/ Transcona team was one of the first teams in Winnipeg to have additional PPE on order when COVID-19 first arrived. As the pandemic took root, he and other leaders held regular discussions with the team and provided appropriate updates each time the region received new information to support community staff. The result was a sense of order in what otherwise could have been a chaotic situation.
"I found that working through the expectations of our team and what they needed to do to keep themselves and their clients safe led to a calmer, even peaceful, work environment."
Morissette is quick to give much of the credit to River East/Transcona's administrative support team, which has been instrumental throughout the pandemic by staying on top of PPE orders, keeping up-to-date on the latest requirements, and taking on new responsibilities like staff screening.
"Overall, our team has done a wonderful job of coming together to support our clients through this difficult time. I am grateful to be part of such a strong and dedicated team."