Mental Health and Bell Let's Talk Day 2021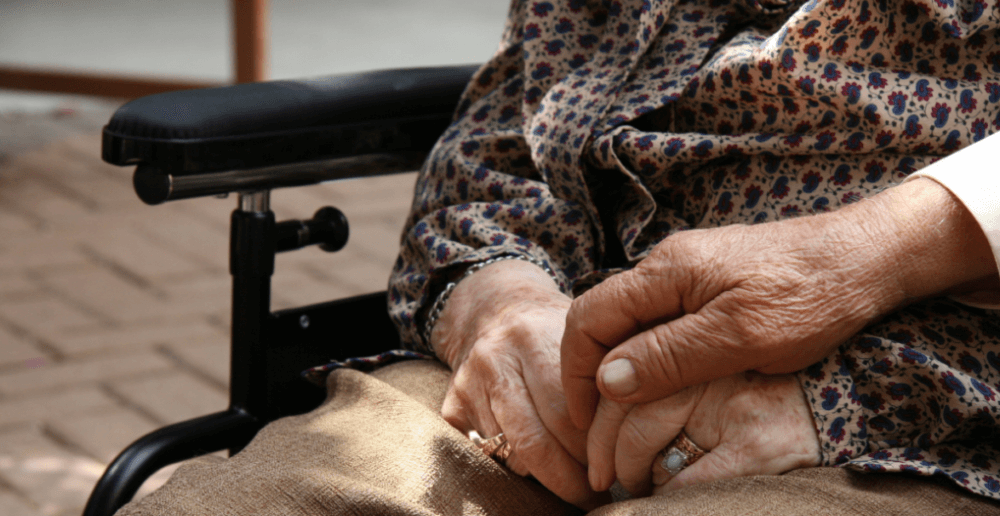 Winnipeg Regional Health Authority
Published Thursday, January 28, 2021
"COVID-19 has affected every aspect of our lives and it is both expected and natural that Manitobans are most likely feeling some impact of the pandemic on their mental health. Being aware of the stressors that may be impacting you or someone you love – and being comfortable to seek the support or help you need are so important during this difficult time. It is ok to not be ok. We are here to help"
Ben Fry, Chief Operations Officer, Mental Health and Addictions
COVID-19 has challenged all Manitobans in a variety of ways, limiting social interaction, impacting financial stability and requiring many to take on increased workload and responsibilities as part of the pandemic response. Recognizing your individual stressors, making time to practice self care and ensuring support is available to those who may need it are more important than ever.
This year, as we mark the 11th anniversary of Bell Let's Talk Day on January 28, Shared Health's Mental Health and Addictions Service highlights the mental health supports and services that are available across Manitoba to support both adults and youth.
Our staff support and promote mental health and well-being and provide addiction services and support for healthy behaviours. We also have developed a variety of tools and resources specific to the increased challenges created by COVID-19.
Your mental health matters. And you are not alone – one in five Manitobans will experience mental health issues in their lifetime.
Throughout COVID-19, we continue to provide care and services to Manitobans in need, both in person or through virtual options. Our teams work with many community services and agencies to provide a client focused continuum of care for Manitobans and their families experiencing mental health, substance use and gambling related difficulties.
If you need support, a variety of community services exist to support you and we are here to help.
These include:
Crisis Response Centre
The Crisis Response Centre (CRC), located at 817 Bannatyne Avenue in Winnipeg, is a 24/7 innovative addition to the mental health service system. CRC is a central point of access for adults experiencing a mental health crisis, offering a unique combination of walk-in, outreach and scheduled crisis services.
Crisis Stabilization Unit
The Crisis Stabilization Unit provides short-term, community-based supportive care and treatment for individuals in psychiatric or psychosocial crisis who may be at risk of hospitalization. Referrals are welcome from mental health-care professionals working in crisis services, community and hospital.
Rapid Access to Addictions Medicine (RAAM) Clinic
RAAM clinics in Winnipeg, Brandon, Selkirk and Thompson are easy to access, walk-in facilities that people can visit to get help with substance use and addiction, without an appointment or formal referral. Clinics provide assessment, counselling, prescriptions for appropriate medication, harm reduction education, and connection to community treatment programs and primary care physicians.
RAAM clinics are not for people needing medical attention for urgent physical problems or mental health symptoms such as psychosis (paranoia, delusions, hallucinations), agitation, active risk of harm to self or others, or requiring police/security involvement.
Resources for health system staff include:
Mental Health and Wellness Resource Finder
The Mental Health and Wellness Resource Finder provides a number of mental health, wellness and addictions supports and resources for you and those you care about.
Staff Booster Sessions
These short, timely, and relevant presentations are designed to fit into busy schedules. Between 15 and 20 minutes in length, topics include stress management, self-care and dealing with uncertainty. Booster Sessions will be recorded and later made available as a streaming video on demand.
Resources available for all Manitobans include:
This free digital therapy program from Morneau Shepell is available to all residents of Manitoba age 16 or older experiencing mild to moderate symptoms of anxiety due to the pandemic. AbilitiCBT is a cognitive behavioral therapy program that works by helping you understand and change the thoughts, feelings and behaviors that are causing problems.
This free and confidential resource is available 24/7. Calling the Manitoba Addictions Helpline puts you in touch with a trained counsellor who can help you find the best service for you or your loved ones. For more information, call 1-855-662-6605.
Canada's only 24/7 national service, Kids Help Phone offers professional counselling, information and volunteer phone and text-based support for young people under 16 years of age. For more information, call 1-800-668-6868.
This program operates a variety of crisis phone lines and online support services, providing free and confidential counselling, support and referrals for people who are suicidal, in crisis or struggling to cope.