National Volunteer Week Profile: Abdou Elghrio
Winnipeg Regional Health Authority
Published Monday, April 17, 2023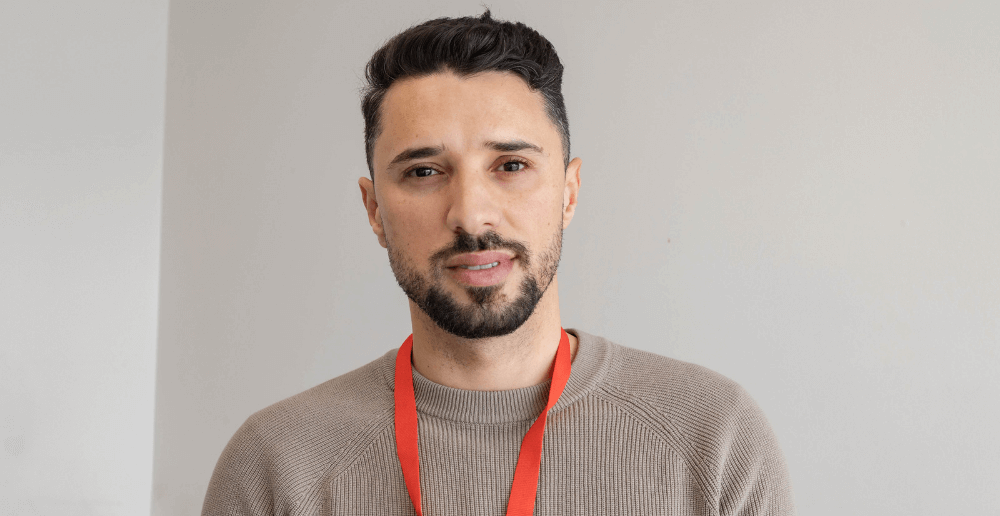 Abdou Elghrio volunteers with the Winnipeg Health Region's Healthy Baby Program, where he uses his knowledge and experience as a pediatrician in his home country of Libya, to help support new mothers and their babies.
Abdou moved to Winnipeg during the COVID-19 pandemic, but found himself missing the joy and energy children brought to his life and wanted to find a way to reconnect with his passion for helping others.
"Before I came to Canada, I was waiting in another country before I got accepted, so I was away from my nieces and nephews and my practice for two years, and I didn't have that connection to kids that I'm used to," says Abdou. "During my first day as a volunteer with Healthy Baby, I got to hold the babies, and it was a very emotional moment for me because it reminded me of my family."
Abdou is working toward obtaining his medical license in Manitoba so he can work as a pediatrician in the Winnipeg Health Region. He is happy that volunteering has offered him an opportunity to give back to the community that welcomed him in 2021.
"A lot of people helped me when I first arrived in Canada. They opened their hearts and homes for me and helped me call Canada home."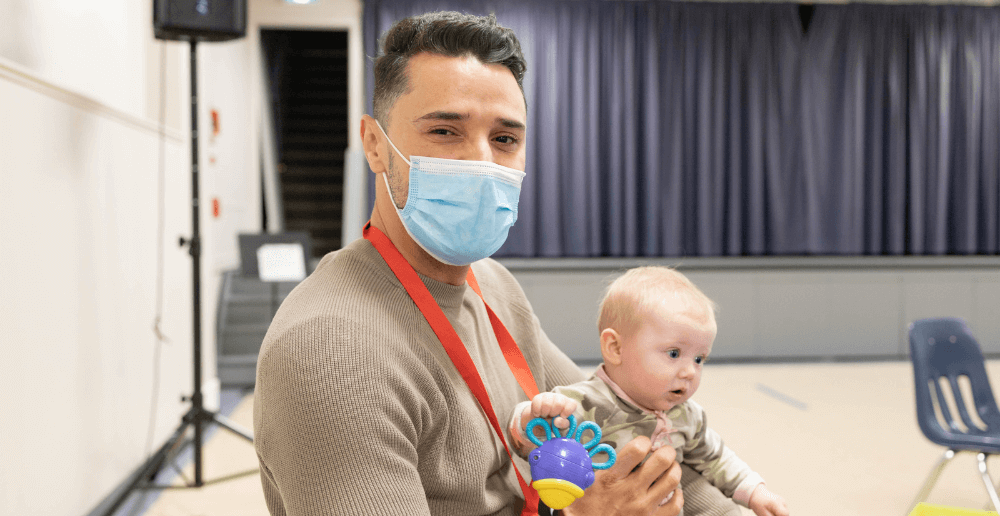 As a newcomer, Abdou knows how beneficial volunteering can be in creating a strong sense of purpose in a new or unfamiliar country.
"I encourage, especially newcomers, to volunteer because it's a great opportunity to learn the culture, practice English and build a network," says Abdou. "Volunteering was the best decision that I ever made. Every week, I come home from volunteering with lots of positive energy. Everyone is very welcoming."
Abdou looks forward to practicing medicine again and hopes the experience he gains volunteering for Healthy Baby will translate to his work in healthcare and help him positively impact his future patients.
In January 2024, Abdou plans to apply to the Canadian Residency Match Service (CaRMS), which will facilitate the process of arranging his residency placement and carrying him forward on the path to practicing medicine in Manitoba.
Volunteers play an important role in supporting the Winnipeg Health Region's values of meaningful community participation and improved health and well being of individuals, families and communities. To learn more about current volunteer vacancies or how to apply to be a volunteer, visit Volunteer Services.