Stay connected
Spending time with others can boost your health and well-being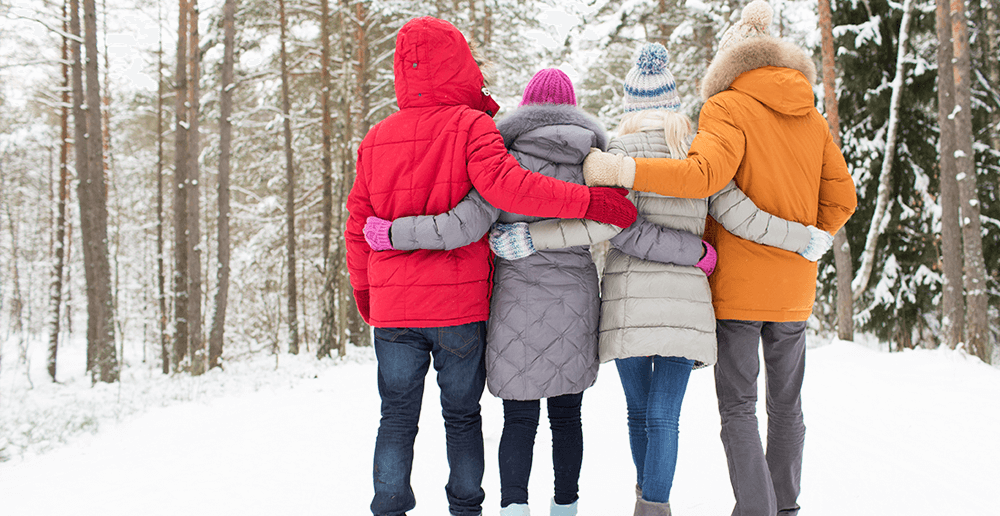 By Julie-Anne McCarthy
Winnipeg Regional Health Authority
Published Friday, September 22, 2017
Seasons and weather have a large impact on our way of life in Manitoba.
Summertime is packed with music festivals, carnivals, cultural celebrations, sporting events and activities for people of all ages and of all interests. This increase in social opportunities and renewed energy creates the perfect stage to foster a sense of community, connectedness and belonging.
When winter arrives, people sometimes start to fall back into a fast-paced routine of work, school, or structured activities. This routine and busy lifestyle can result in less time to socialize and may become isolating.
Making the time to come together with others is very important for our health and well-being. Studies show that healthy social connections are an essential aspect of our physical and mental health, and can, in fact, contribute to a longer life.
As sociologists Debra Umberson and Jennifer Karas Montez noted in a 2010 study, this is due to the fact that positive relationships can influence our behaviours (e.g., encourage us to get outside, eat a balanced diet, to exercise, adhere to medical regimens), act as a protective factor when we are faced with challenges (e.g., access emotional support), and even boost our immune system and reduce our physiological reaction to stress.
So this winter, why not think of ways to stay connected with your communities, or create new ones?
Community is defined as "a feeling of fellowship with others, as a result of sharing common attitudes, interests, and goals." It can be associated with neighbourhoods or geographical regions, or culture, spirituality, common interests (e.g., sports, arts, technology), shared objectives (e.g., working together toward an important cause). Communities can be intangible, or cybernetic, such as those that exist online, or over the phone (e.g., Senior Centre Without Walls).
Throughout history, communities have been necessary for survival, as they offered protection and increased the likelihoods of having food and shelter. Today, communities also offer chances to socialize, reduce isolation, and create a sense of belonging. They provide opportunities to learn new things, feed curiosity and meet new people. Communities can also be an important source of emotional and physical support for many people. All of these aspects are necessary for good health and well-being, and contribute to our resilience and ability to bounce back from life's challenges.
Of course, joining a community is sometimes easier said than done. Many of us may be unsure of how to create new connections and become a part of a new group. Creating a sense of belonging and a sense of community can start with small and simple steps. Here are a few examples:
Smile and say hello to a stranger as you pass them by.
Look for similarities with others, rather than focusing on differences.
Open your mind to differences; you might learn something new about yourself.
Learn the name of someone new; tell them your name.
Take part in the action: attend one of the many free events that take place all year round, or go for a walk in one of our city parks.
Get involved: volunteer for an event or with a community organization, such as at a fall harvest, or at an animal shelter.
Celebrate culture: take part in local cultural events.
Explore your interests: joining a group of people who share your passions may make it easier to bond and have fun. Take a course or try an activity from the Leisure Guide.
Instead of saying "no," try saying "yes!" to one new thing.
Finding opportunities to get involved is half the battle. There are a lot of options on the web; a Google search with keywords may be a source for new ideas and opportunities. Calling for information can be the first step towards becoming engaged.
The key is to stop and reflect on the existing communities in our lives. Are these communities a positive source of support? Are there ways to make more time and space for community involvement in your life? Are there other interests or groups that would be worth exploring?
There are many ways to get together and promote a sense of community all year round, through rain, shine and even snow. Why not get started today?
Julie-Anne McCarthy is a mental health promotion program specialist with the Winnipeg Regional Health Authority.