Patient transport in Churchill focused on patient safety, care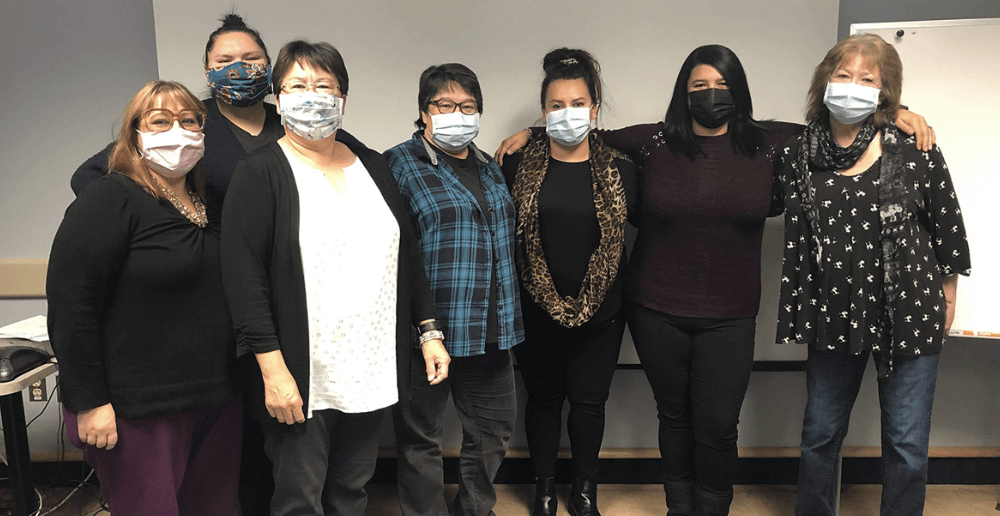 Winnipeg Regional Health Authority
Published Monday, October 26, 2020
For most people in Manitoba - especially those who live in the south, in or near larger population centres - transportation to and from medical care isn't much of a hurdle. For residents of remote communities in the north of the province, however, accessing medical care and expertise can pose a significant logistical challenge.
Fortunately, Manitoba's Northern Patient Transportation Program (NPTP) is available for residents living in the northern part of our province. In Churchill, we have an administrative team who support and organize transportation needs and applies subsidies from the NPTP where required to help to provide a seamless experience for clients who need to travel for their health.
"Arranging and coordinating multiple appointments, along with transportation, can be a complicated, time-consuming process," explains Amelia Gamvrelis, Manager of Community Services & Decision Support at the Churchill Health Centre. "There are patient safety considerations, multiple health jurisdictions and detailed eligibility requirements to consider. We are lucky to have a team so profoundly dedicated to patient care."
Churchill's transportation team is on call 24 hours a day, seven days a week and routinely goes above and beyond in in order to streamline appointments as much as possible and improve the experience for patients.
"The transportation team works directly with each patient to coordinate their travel schedule in order to minimize disruption to their work and family life," Gamvrelis says. "Often, this means coordinating with multiple doctors' offices in Winnipeg to ensure that patients only need to travel once, instead of multiple times throughout a year or week. Not only does that help the patient navigate the system more effectively, but it saves the health system money."
To avoid hiccups or potential for communication breakdown, all arrangements and details are reviewed with the patient or their escort. This can include providing patients with a list of appointment times, Google directions, maps, handy phone numbers, and other logistical considerations.
The transportation team has developed a great deal of expertise over time, becoming well-versed in the many aspects of making medical travel more efficient, convenient and equitable.
"Travel for medical care can be overwhelming, and stressful, especially for vulnerable people and parents," Gamvrelis says. "Our team works hard to minimize any risks or concerns and to help improve the overall patient experience. In the process, they gain invaluable expertise in policies at Manitoba Health, NPTP, and regional health authority levels, and in all aspects of travel logistics. The work never stops, and neither do they!"