CIVP hydration infusion team makes an impact in personal care homes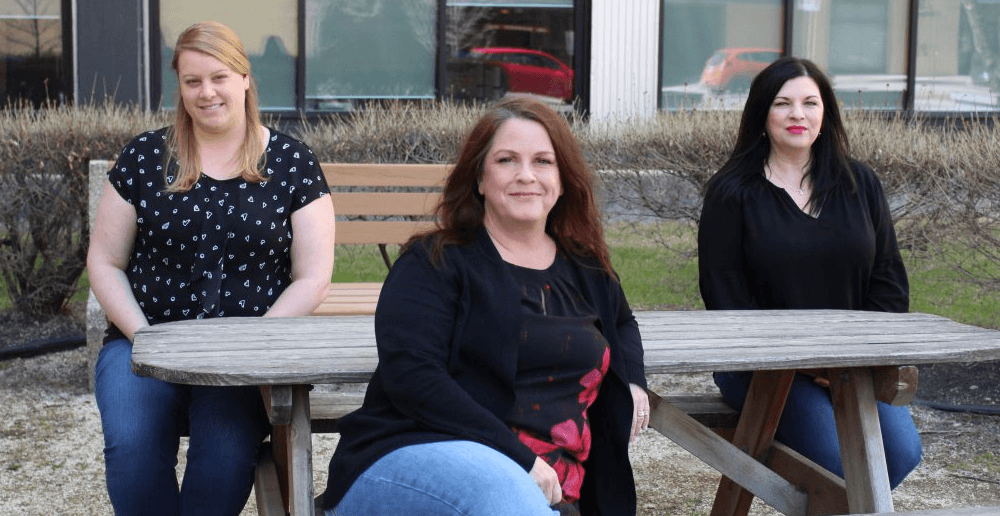 By Mike Daly
Winnipeg Regional Health Authority
Published Monday, May 10, 2021
Personal care homes (PCHs) were particularly hard hit by the first waves of the COVID-19, where the age of their clients - and their proximity to one another as residents of congregate living facilities - put them into a higher-risk category. At the same time, COVID-19-positive patients being transferred from the PCH environment into hospital settings were putting an added strain on the health-care system.
To help care for PCH residents and to mitigate that strain, a special Community Intravenous Program (CIVP) sub-team was quickly mobilized to provide intravenous hydration to PCH residents across Winnipeg, reducing the need for Emergency Medical Services (EMS) presence in those facilities and reducing the number of residents being transferred to emergency departments.
COVID-19 can diminish the sense of taste and smell, and this becomes problematic in the elderly population as it quickly leads to dehydration and contributes to the severe outcomes of COVID-19. Hydrating PCH residents on site made a difference in their care, while helping reduce the strain on other health-care and EMS workers.
Registered Nurses Nicole Possberg, Tanya McCabe and Patti Haluik were three of the team's volunteers.
"A lot of PCH residents became quite ill with COVID-19 due to a number of reasons," Possberg says. "In some cases, they could be treated on-site with intravenous hydration. This helped reduce the amount of stress on them, their bodies, and on their families as well. The need was quite great and we did see a large number of people benefit from the team that went out."
In fact, what began has a handful of hydrations in the first few days quickly escalated into more than 20 at any one PCH on some days, to upwards of 60 residents a day overall. To meet the demand, the hydration team quickly grew to about 10 members from the beginning of November until well into February.
"I think the effort was definitely successful, especially given the situation our hospital emergency rooms were dealing with at that time," Possberg says. "Their resources were quite stretched, so not having to send every resident in need of an IV for hydration to an ER helped keep their workload manageable."
Haluik agrees, adding that the members of the hydration infusion team were happy to be able to volunteer their skills.
"It was important to offload some of the pressure on the ER and EMS medical staff by being able to treat people in their PCH home environment," she says. "The goal was to get the residents over a critical period of their COVID-19 infection that could result in a hospital admission or severe outcomes. We also felt it was important to be able to assist the residents medically and emotionally when their family could not be there. Hopefully, that helped in some way to take the pressure off the PCH staff as well."
McCabe says that the decision to volunteer in known COVID-19 hotspots was necessary, but by no means easy.
"I was terrified," she admits, "but I felt the need to support my fellow nurses outweighed any fear I might have. The importance of being able to provide support to our colleagues in any capacity was critical to the health of this province."
Mostly, it was a fear of the unknown that made the decision to volunteer a difficult one.
"We walked into unfamiliar territory, not knowing what was going to happen," McCabe says. "I was worried every day that, despite how careful we were, I would end up passing COVID-19 to my family. There were days I would come home and sit in my car before heading into my house. I would go over my entire day while sitting in my garage wondering if I had inadvertently done something to breech my personal protection equipment (PPE)."
In addition to the risk of infection, all members of the team had to cope with seeing PCH staff under extreme pressure to meet the various challenges associated with the outbreaks in their facilities. That included witnessing PCH staff grieving over the loss of residents who they considered family. It also, on occasion, included seeing the health of some residents rapidly decline despite the best efforts of every member of their care teams.
The CIVP hydration infusion team says their work couldn't have been done without the extra efforts of their CIVP colleagues, who stepped up to manage the program's normal workload while members of the hydration infusion team were needed in the PCH environment.
They also praised Hugh Chan, CIVP Team Manager, for the strong leadership he provided to the hydration team.
"He was invaluable to us," Haluik says. "He was never more than a phone call away and would put aside everything to ensure the hydration team was fully supported."
The team was also impressed with the efforts and long hours put in by PCH staff during the crisis, and by the appreciation they showed for the assistance they received.
"Every PCH welcomed us as part of their team, and we were grateful for their assistance and support," Haluik says.
Possberg echoes that praise.
"It was unbelievable," she says. "The staff were so accommodating and frequently expressed how thankful they were to have us there. We were sometimes there for many hours, including overtime, and they would offer us food or drinks or whatever support they could. They were able to accommodate every request we had and were completely supportive of us being in there. We were also impressed by our CIVP colleagues, who stepped up to manage the normal workload of the CIVP team"
Though the CIVP team are proud of a remarkable effort in challenging circumstances, they see it as just part of their job as nurses and not the efforts of "health care heroes".
"I think it's more a case of just doing the job," Possberg says. "It's part of why we are nurses. We are there for people when they need us, and if we have a skill set that we can help in a crisis, we feel an obligation to do what we can. If we have made somebody's situation just a little bit better, than we have done our jobs."
Mike Daly is a Communications Specialist with the Winnipeg Regional Health Authority.