Wide range of roles available for today's nurses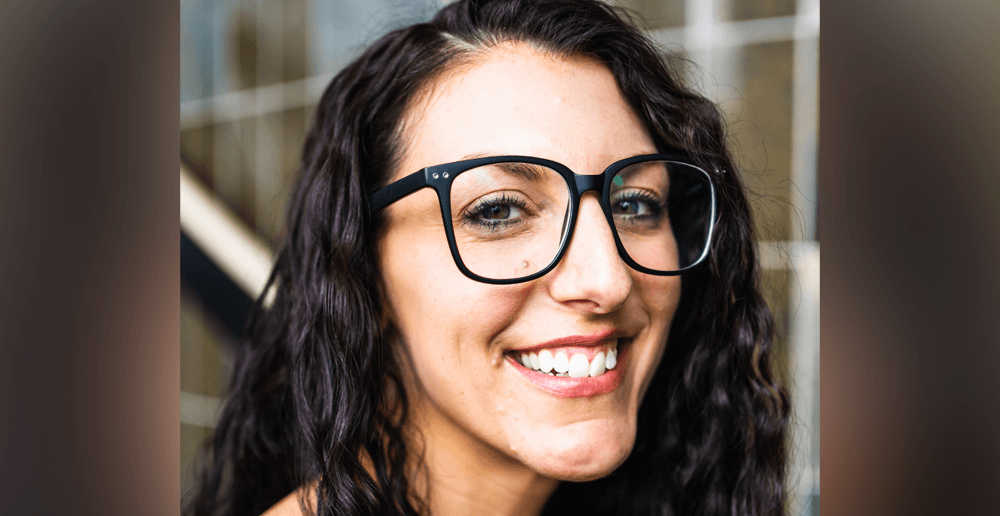 Winnipeg Regional Health Authority
Published Monday, May 9, 2022
If, like many people, you think of a nurse solely in terms of someone who provides care at the bedside, you might want to broaden your outlook.
While it's true that many nurses do opt for a traditional, direct care role (and do it well), Emily Hyde's career trajectory proves that today's nurses enjoy a wide range of options and can chart their own path.
Currently a Clinical Nurse Specialist with Cardiac Sciences Manitoba, centred at St. Boniface Hospital, Hyde is part of a team working to improve the cardiac health of Manitobans by providing the highest standard of patient-centred care, education and research. She says the options for today's nurses are almost limitless.
"One of the most fulfilling things about a career in nursing is you that you can do so many different things within a nursing career,'" Hyde says. "You can provide direct patient care, you can be a manager, you can be an educator, you can work at a university, you can work at a prison; there're so many things you can do."
Having started her career in 2011, Hyde took a direct care role in small-town Ontario in before moving to a larger centre. Following a back injury in 2014 that made moving patients and long hours at the bedside difficult, she transitioned into a role as a nurse educator at St. Boniface Hospital's cardiology inpatient unit and pacemaker defibrillator clinic.
"I played a role in making sure that staff were up to date on their required education, and helped bring new hires on board by providing them with cardiac-specific knowledge.At St. Boniface Hospital, we also have an advanced assessment course, and I was involved in teaching different components of that."
Hyde also assisted with hospital-wide education outside the cardiac program, including teaching new nurse hires how to use the hospital's electronic patient record system, and providing nursing-specific core orientation.
In 2017, with her eyes set on her current role as a Clinical Nurse Specialist, Hyde went back to school to complete the Master of Nursing program at the University of Manitoba, with a focus on cardiac issues. As luck would have it, a position opened up not long after she obtained her Master's degree, allowing her to step into a role she calls "a dream come true."
"In my current role, I'm focused on improving the systems supporting the cardiac program, diving into research that help us keep pace with the best practices in use across the country."
Current projects include an initiative for more efficiently transitioning people from pediatric to adult congenital cardiac care. In addition, her team has just rolled out a new heart failure clinical pathway in two units at St. Boniface Hospital, something they hope to expand to other facilities.
"It's about bringing what's available in terms of new guidelines and best practices to our providers' fingertips, so that we can improve care and create greater consistency no matter which hospital a patient is admitted to," Hyde says.
"Overall, it's an advanced practice role working under several different domains," Hyde says of her current job.
"It touches on research, service planning and delivery, along with leadership, education, and direct care components," all of which, Hyde says, are indicative of the way nursing has evolved in recent decades to provide value not only at the bedside, but at the highest levels of health care.
"It's remarkable to see how far the profession has moved and how much ownership nursing has been able to take in care planning and in shaping the future of the health-care system. For some people, that might come as a surprise, but it just makes sense. It's important to have nurses at the decision-making tables as part of a diverse, multi-disciplinary team dedicated to improving patient care."
While much has changed for nurses over the years, and while the scope of the professional has grown considerably, Hyde says there are some things about that remain timeless.
"There are core components that do stay the same," she says. "The compassion and the relationships are so important. You have a very short amount of time to develop a rapport with your patient, and that hasn't changed. And nurses still come to work because we want to improve people's and help them feel better."
When asked what she'd say to someone contemplating a career in nursing, Hyde doesn't hesitate.
"If what you want to do is to help people, and if you're a compassionate person who can think critically, nursing is an amazing career choice," she says. "Every profession has its issues, and yes, we're in the midst of the worst pandemic in 100 years. But we will come through it and, at the end of the day, it's still a great profession. I think it's an exciting time for nursing."