Customizing care on the shores of Hudson Bay
Scenery draws nurses to Churchill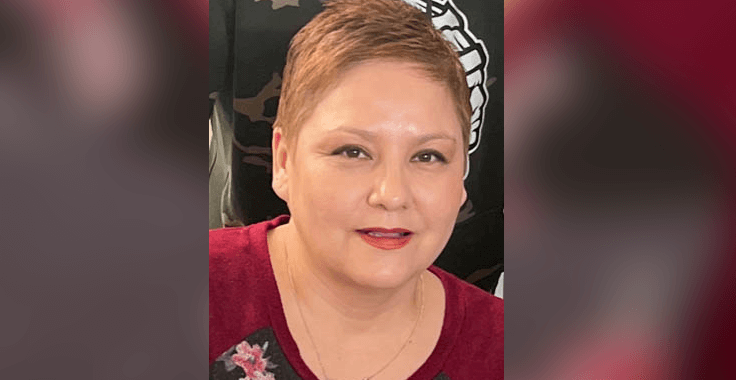 By Lindsay MacKenzie
Winnipeg Regional Health Authority
Published Tuesday, May 9, 2023
One of Canada's most beautiful ecological treasures is located more than 1,000 kilometers north of Winnipeg, nestled on the shores of Hudson Bay. Accessible via air or rail, Churchill is a pristine tourist destination, boasting a combination of unique wildlife (polar bears, beluga whales, wolves, foxes and caribou), northern lights, and other natural attractions that bring International travelers and eco-tourists into the community year-round. It's also home to approximately 900 residents who work, live and play in the community.
In a community where access to goods and services depends largely on the schedules of trains and planes, ensuring residents and visitors have access to day-to-day necessities of life—including delivery of health services—requires a unique combination of preparation, planning and creativity.
For local nurse Shanna Cowley, Churchill's natural beauty and the close connections and support of friends and neighbours, have made the community a lifelong home.   
"While I had to leave Churchill to pursue my nursing education, I always planned to come home and this is where I plan to stay until I retire. There's a closeness here in Churchill, in the workplace and in the community," said Cowley who was inspired to become a nurse after witnessing the care offered by home care nurses to her grandmother.
"I remember as a child a nurse coming into our house and helping my grandmother with medications and exercises," she added. "She was so supportive and compassionate and I thought that's something I want to do someday."
While Cowley has left Churchill on a few occasions, first to pursue her own education and then to get her children settled when they transitioned to university in Winnipeg, the small town has been her family's home since her grandmother moved from York Factory in 1957. It's a place that has had a large impact on both her life and career.
Churchill's close sense of community is fostered within the walls of the Town Centre Complex, a unique self-contained building that houses many of the local amenities including the school, recreation centre, library, movie theatre and the Churchill Health Centre, where Cowley works. Located along the shore of Hudson Bay, the complex is a constant hub of activity and offers one of the best views in town of the breathtaking seascape, with beluga whales or polar bears often visible through the windows of the Health Centre's recovery wing.
Cowley is quick to acknowledge that being a nurse in Churchill comes with its benefits and challenges. Working in a community that is accessible only by plane or train requires nurses to use a broad range of skills and practices in place of equipment and technologies that may be available in larger centres.
"Working in an environment where transport can be challenging, can be a bit intimidating. Especially when there are major health events or serious medical situations," said Cowley. "We have to be resourceful because we don't have access to all of the latest technology and specialists that urban facilities do."
Delivering health care in remote communities often requires practitioners to get creative when customizing care to meet the needs of the population. It's a challenge that Cowley has embraced as an opportunity to be very hands on, using a wide range of skills to support care for patients of all ages, from newborns to the elderly. Working in Churchill has also allowed Cowley to experience working a wide variety of care environments ranging from shifts spent in the facility's dedicated long-term care unit to those in acute care or within the community's primary care program.
"I get to do a little bit of everything," said Cowley. "On the general duty nursing unit, I might rotate into the Emergency Department where I can see people of all ages for a variety of medical issues, or I might spend time working in addiction services or a mental health program."
Working within a facility that supports the full-range of health services for a diverse population of Town residents and nearby First Nations communities, as well as the episodic care needs of the local tourism industry has led to the development of some unique programming, including a number of culturally appropriate and person-centred offerings for patients and clients from surrounding communities in Manitoba and the Nunavut Region, Kitikmeot Region and the Baffin Region.
"On the unit we're all very supportive of each other, we know that if we need an extra hand we can just call on each other," added Cowley. "It takes a special kind of person to live here, and special kinds of nurses."
"Working in Churchill is an experience in itself, from our sense of community to the beauty right outside the windows of the hospital where you can see polar bears or whales right from where we work."
The Churchill Health Centre is an operating division of the Winnipeg Regional Health Authority, with a staff of 129 people including physicians, nurses, other health-care professionals and support staff. It provides a wide-range of health-care services including emergency, primary and inpatient care.