Award-winning Recreational Therapist makes an impact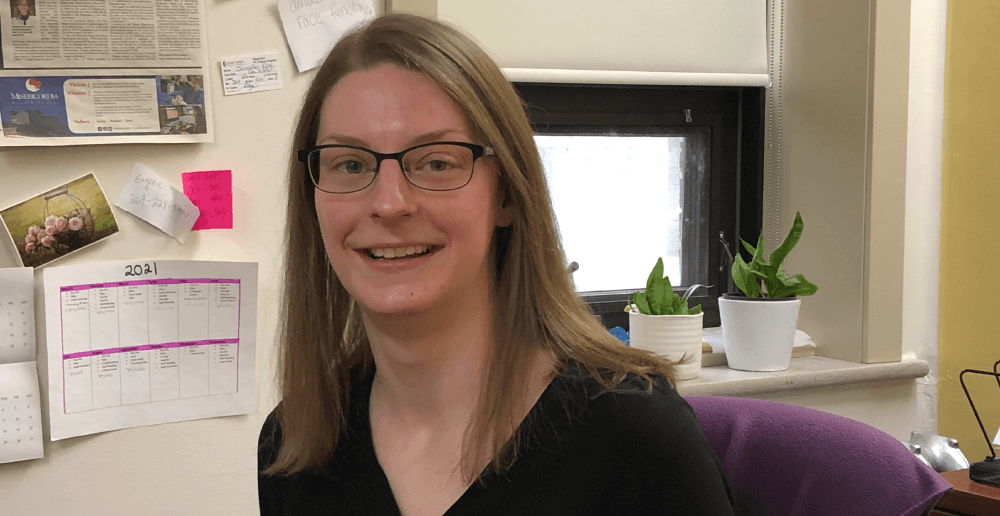 Congratulations to Jennifer Klos, Manager of Recreation Therapy Misericordia Health Centre, and Saranjit Dhaliwal, Recreation Therapist, St Boniface Hospital, for winning awards from Recreation Manitoba in recognition of their outstanding contributions in the field of Recreational Therapy in Manitoba.
Klos received the President's Award for Outstanding Achievement, which recognizes a recreation professional or group of recreation and allied sector professionals who have "made a substantial contribution through a regional or provincial recreation project, initiative, program or event."
Jennifer has been an inspiration to all regarding her innate approach to patient care. Her domains of respect and caring mirror the values of her beloved profession of therapeutic recreation. Every interaction she has is one of positivity, encased in a calmness that promotes healing. Her beliefs have been fundamental in ensuring recreation as a viable allied health profession within the WRHA.
Jennifer is natural leader, as demonstrated by all her committee involvement, both within her site and for recreation therapy as a profession within Winnipeg. Jennifer supports all sites with her mentorship of new grads and an advocate for all client populations and their unique needs. This commitment exemplifies Jennifer's leadership role and all sites benefit from her never-ending involvement.