South Winnipeg Health Care Heroes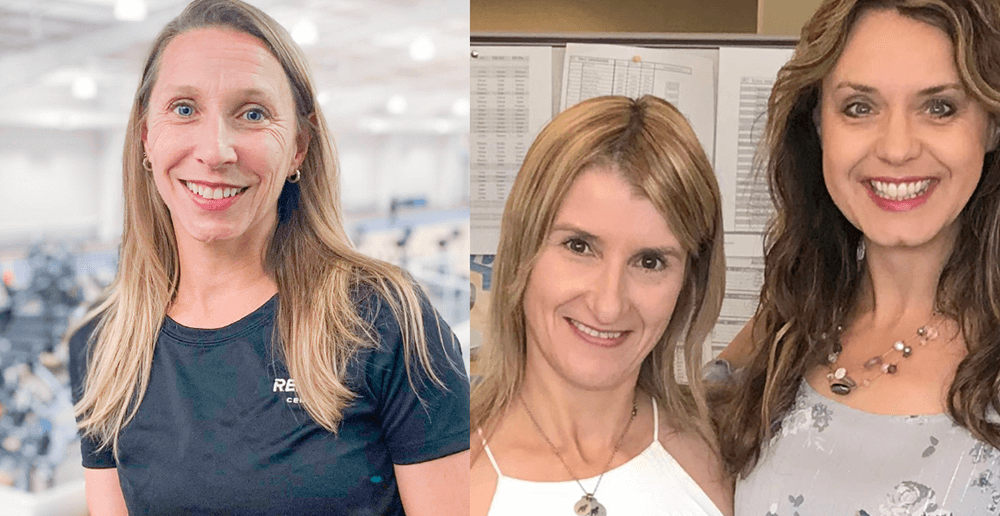 Just need to take a moment to recognize three incredible human beings, who have gone above and beyond in supporting those most in need during this pandemic. They are truly Health Care Heroes.
Stacey Novalkowski – COVID-19 Response Unit Coordinator
Stacey is a natural leader, with an incredibly high degree of emotional intelligence which has served her team, and her clients well through these challenging times.
A Case Coordinator with the River Heights Home Care Team, Stacey stepped up to help out her team in any way she could right from the start.
Stacey was one of the first members of the COVID-19 Response Unit (CRU) working to set- and start-up, staff and support testing sites and liaise with them daily. She, and the CRU have worked hard to learn from each new testing site opening and see that process, staffing and client experience improve with each new change to testing sites.
Thank you Stacey!
Anna Cotroneo – COVID Test Site Coordinator
Anna is a Case Coordinator with the River Heights Home Care Team and has also worked as a Hospital Based Case Coordinator at Victoria General Hospital.
Anna has been a nurse for more than 20 years and is one of the most compassionate, caring and talented members of our team. Her experience and focus on high quality patient centered care has been even more evident over the course of the last several months. Anna has modelled the way in her approach to patient care and her ability to support test site staff and providers, through this unprecedented disruption to the way we live. Anna leads with her heart in all that she does.
Working most recently as the clinical nurse lead at our Pembina COVID-19 Testing site for the last several months she has been able to affect a sense of calm and reassurance to those attending the site for testing as well as to her team on site. Thank you Anna.
Amanda Younka – COVID Test Site Coordinator
Amanda is a Community Facilitator for South Winnipeg. Her commitment to community wellness is endless. She has played a key role in facilitating and aiding many important initiatives in our community area. Working with groups like Fort Rouge-River Heights Neighborhood Resource Network, Oak Table, Healthy Child Coalition and Fort Garry Community Network are just a few examples of the programs Amanda supports in our community.
Amanda's can-do attitude has been more than welcome throughout this pandemic. Since March she has been among the first to ask, "what can I do to help?" She has played a vital part in leading and supporting the non-clinical staff at the COVID-19 testing site on Pembina.
Amanda's knowledge and familiarity of the clients and neighborhoods she serves makes her an invaluable member of the Access Fort Garry Team. She is a vital support to the WRHA and the community.
A huge thank you to these three health care heroes. It has been said that the ultimate measure of a human being is not where they stand in moments of comfort and convenience but where they stand in moments of uncertainty. Each of you have risen to this challenge in incredible ways! Thank you for all your hard work and support during this difficult time. Your humility and strength are so very much valued. Thanking you for being our bright shining stars!
Submitted by: Natalie Imbrogno, Community Area Director, Robert McLennan, Team Manager RH Home Care & Brad Bochen, Team Manager, FG/RH Population and Public Health