When feeding baby, breast is the best option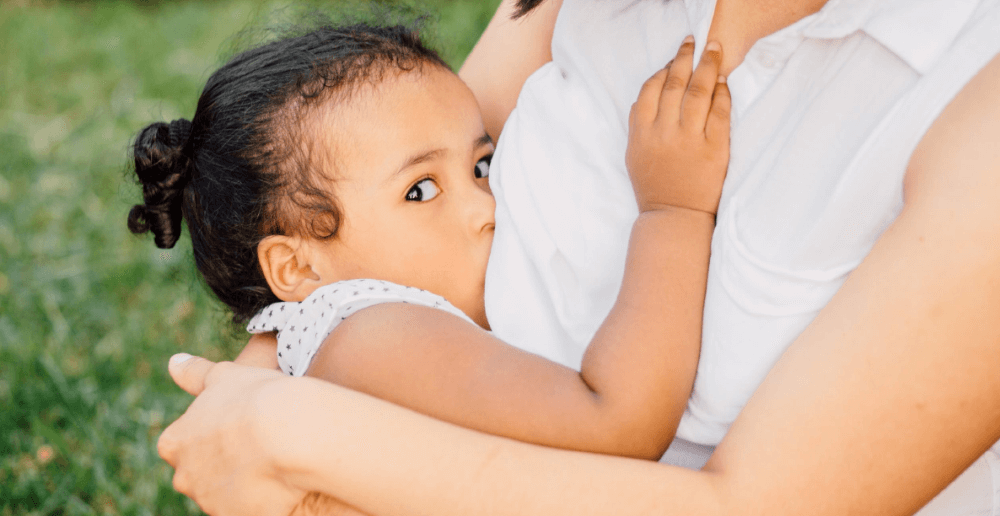 By Laurie Bobula
Winnipeg Regional Health Authority
Published Monday, August 3, 2020
As we mark World Breastfeeding Week (celebrated annually from August 1-7), it's a good time to review why, when it comes to feeding baby, the old adage that breast is best still applies in a majority of cases.
If the last five words of the preceding paragraph sound like I'm waffling, I'm not. There are many reasons why breast milk has been called nutritionally perfect, and why breastfeeding is the most recommended form of infant nutrition. However, some may prefer to state that "fed is best" because we know there are legitimate reasons why some mothers can't, or choose not to, breastfeed.  These can include low breast milk supply, medication use, and certain medical conditions that make breastfeeding inadvisable. So it's important not to stigmatize and to remember that making those responsible, and sometimes difficult, decisions is the hallmark of a great mom.
While we support a mother's right to choose, we recommend breastfeeding for a wide range of reasons that benefit both mother and child.
For instance, the World Health Organization (WHO) not only recommends that exclusive breastfeeding start within one hour after birth until a baby is six months old (and continue breastfeeding up to the age of two years and beyond), it also estimates that increasing breastfeeding to near-universal levels could save more than 800,000 lives every year, the majority of those being children under the age of six months. It also points to research showing that breastfeeding decreases maternal risk of developing breast cancer, ovarian cancer, heart disease and type 2 diabetes.
Manitoba research highlights another diabetes-related benefit of breastfeeding, showing that it reduces the rate of developing type 2 diabetes in childhood (before the age of 18) by half.
More good news: Research spearheaded by Dr. Meghan Azad at the University of Manitoba looking at the role of infant nutrition and the microbiome (gut bacteria) in child growth, development and resilience, is shedding light on how breastfeeding may assist the microbiome in protecting against infant obesity, allergies, asthma and more.
All of this builds upon breast milk benefits that are already well-known, including:
Breast milk provides virtually all the nutrients your baby needs for the first six months of life. It contains carbohydrates, fat, protein, vitamins and minerals, but also includes antibodies, growth factors, hormones and gut-friendly bacteria that all contribute to good child health. (In our winter-heavy climate however, it remains a good idea to provide baby with vitamin D drops until they have converted to cow's milk around the age of one )
Breast milk is free, ready to serve and always the right temperature.
Your breast milk changes daily to meet the nutritional needs of your growing baby.
Breast milk contains stem cells that repair cells throughout the body.
A mother's body identifies bacteria and viruses found in her baby's body and in the environment. Her body develops antibodies specifically tailored to those pathogens and delivers them to her child through her milk.
Those wondering about breastfeeding during a pandemic should know there is currently no evidence that COVID-19 is transmitted through breast milk. WHO recommends that mothers with suspected or confirmed COVID-19 should be encouraged to initiate or continue to breastfeed, with appropriate hand and skin hygiene in place, and that the benefits of breastfeeding substantially outweigh the potential risks for transmission.
Not only is breast milk nature's super food, but breastfeeding helps you form a strong bond with your baby and is good for your body. That being said, breastfeeding can sometimes be a challenge for both mom and baby.
Some babies learn to latch on to the breast fairly quickly and some do not. For those that don't, maternity nurses in the hospital, public health nurses, midwives or lactation consultants will teach mom how to express milk by hand. This can then be fed to baby via a cup, spoon or other means.
It's also important to remember that for new moms, the learning curve for breastfeeding can be steep.  Exhaustion, too many visitors, and high expectations can be overwhelming and cause women to become discouraged. In these cases, family and peer support is critical. We encourage women to be patient, to keep trying and to reach out for support to maintain energy and motivation.
It can take time to learn how to breastfeed and there may be some bumps along the way. So keep at it, and know that by breastfeeding, you are giving your baby a great start.
Breastfeeding resources:
For a wealth of made-in-Manitoba information about breastfeeding and other parenting-related topics, visit ca.
La Leche League Canada (LLLC) LLLC is a national organization whose trained volunteer Leaders provide experienced mother-to-mother breastfeeding support through a variety of programs. For more information, visit lllc.ca/
Consult the Breastfeeding Hotline at 204-788-8667 or call toll-free 1-888-315-9257. It's available 24 hours per day, 7 days per week.
Contact your public health nurse, midwife, lactation consultant, health care provider or pediatrician to find out more about the resources in your community.
Laurie Bobula is a Continuing Education Nursing Instructor and Lactation Consultant with the Woman & Child Program at St. Boniface Hospital. This column was published in the Winnipeg Free Press on Monday, August 3, 2020.