National Volunteer Week Profile: Thien Pham
Winnipeg Regional Health Authority
Published Monday, April 17, 2023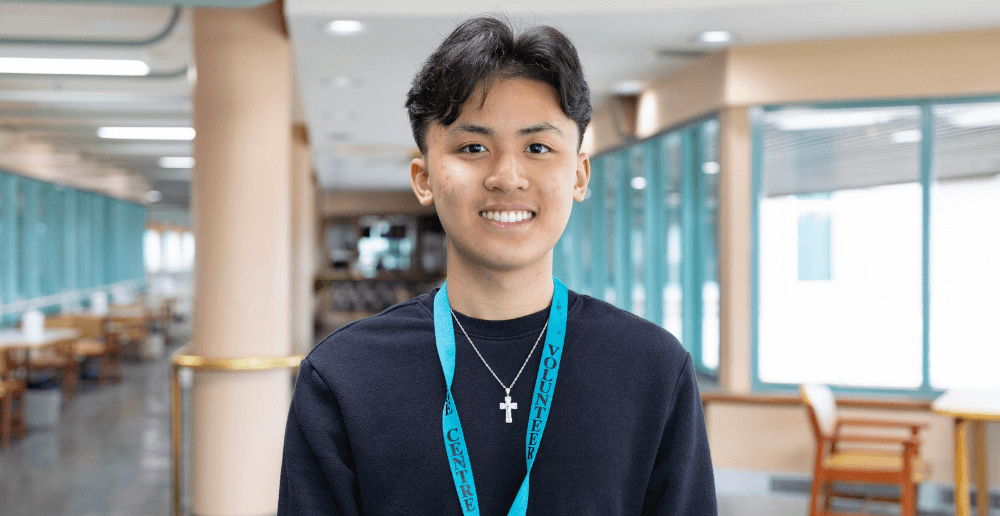 For Thien Pham, volunteering as a meal assistant at Deer Lodge Centre and in water delivery at Concordia Hospital has been a meaningful personal and educational experience.
"I've been able to grow as a person, acquire new skills—my communication skills have definitely improved—and experience a lot of different things I wouldn't have elsewhere," he says. "At first it was really overwhelming, but all the nurses and staff have been so helpful, and I really feel a sense of belonging when I'm there."
Pham says volunteering is also important to him because he knows he is making an impact.
"When I have interactions with patients, it reminds me of interactions I've had with my own grandma, and it gives me such a sense of joy," he says.
A 17-year-old student at Vincent Massey Collegiate, Pham has been volunteering at the WRHA for one year.
He says he hopes his experiences as a volunteer will help him as he pursues a career in medicine.
"I want to be a doctor, I want to continue to help people and inspire others to follow their dreams, and this has also been a good opportunity to experience the medical field and prepare for that in a way."
Based on his experience, Pham says he believes everyone who can should take the opportunity to volunteer.
"It builds character, and it makes you become a more caring and compassionate person," he says.
Volunteers play an important role in supporting the Winnipeg Health Region's values of meaningful community participation and improved health and well being of individuals, families and communities. To learn more about current volunteer vacancies or how to apply to be a volunteer, visit Volunteer Services.