WRHA Board Members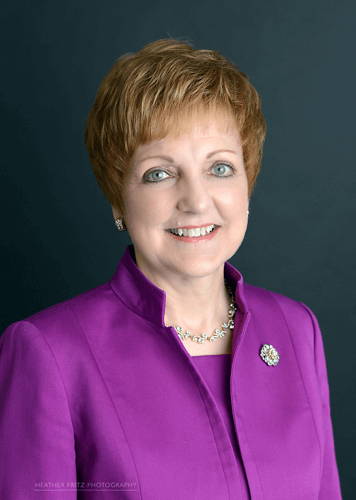 Dr. Netha Dyck – Board Chair
Dr. Netha Dyck has enjoyed a dynamic and diverse nursing career, providing strategic leadership in senior nursing service and academic leadership positions, as well as on provincial and national professional associations, boards, and committees.
Currently, Netha is providing leadership as the Dean of the College of Nursing at the University of Manitoba. Her prior academic leadership role was at Saskatchewan Polytechnic where she served as the Dean of the School of Nursing and School of Health Sciences. Her leadership roles in nursing service have spanned urban and rural settings including the WRHA Personal Care Home Program, Concordia Hospital, Bethesda Health and Social Services District and Bethel Hospital. Netha also provided leadership as the President of the Manitoba Association of Registered Nurses.
A registered nurse, Netha holds a Doctor of Education in Higher Education Leadership from the University of Calgary. She is an Inaugural Fellow of the Canadian Nurse Educator Institute in recognition of her sustained contribution to nursing education, as well as the Inaugural Fellow of the Canadian Academy of Nurses for her contribution to the profession of nursing.
Adekunle Ajisebutu
Adekunle Ajisebutu has over 30 years of audit and accounting experience and a clear understanding of business risk assessment and management. With audit experience came an understanding of business process review with the aim of understanding business exposure to risk and a need for collaboration with management to manage risk, and collaboratively ensure organization attainment of goals and objectives.
Currently an entrepreneur with interest in retail and real estate rental, Adekunle brings years of business management to the board, and will be of great service in ensuring the achievement of provincial goal of administering and delivering health services to Manitobans. Adekunle is a CMA, CPA with a Bachelor of Business Administration degree (with Distinction) from University of New Brunswick, NB, Canada.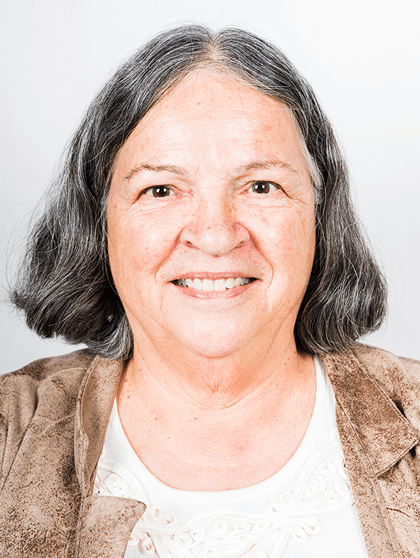 Julie Bubnick
Julie Bubnick has more than 4o years of experience in the accounting profession, primarily in the field of taxation (corporations, individuals, and trusts), including audit and accounting. As a result, she developed an in-depth knowledge of a broad range of organizations, from non-profits to multi-national corporations.
In addition to living, studying, and working in three provinces, she has volunteered everywhere she went, developing another skill set of community engagement along the way. She has extensive community experience in various capacities, for which she received a Manitoba 150 Award in 2020. She is currently Treasurer on three community boards.
A former CPA-CA, Julie Bubnick has an Hons. B.A. in Sociology, an M.A. (Criminology), and an M.B.A. (Accounting) from the University of Manitoba.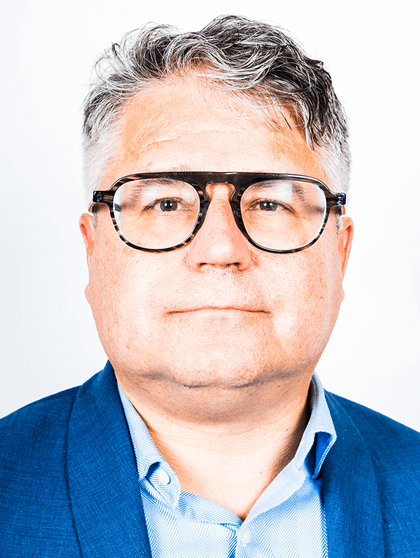 Dr. Glen Drobot
Bio to come.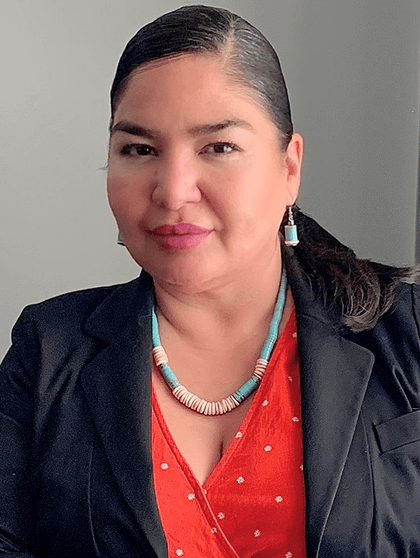 Vanessa Everett
Vanessa is Ojibway and a member of Berens River First Nation, Manitoba.
For over 25 years Vanessa has owned and operated her own management consultancy firm specializing in integrating Indigenous knowledge in proposals, program development, current state community assessments, strategic planning, board development and governance, national First Nation health certification and advising on policy, by-laws, and organizational development.
Vanessa has built and developed strong relationships with key national and provincial stakeholders that have resulted in effective and successful partnerships. Her programs and partnerships have won an international award, as well as national and regional recognition. Her expertise in designing and developing training to employment programs for the Indigenous market has totaled more than 350 successful programs across Western Canada.
Vanessa has Co-Chaired the national "Federal Program Development Improvement Working Group" for the Indigenous Skills to Employment Training Strategy (ISETS). She is currently Vice Chair of the Indigenous Chamber of Commerce. She worked on the development of the Manitoba Indigenous Tourism Association (MITA), and the National Métis Veterans Association (NMVA). This Association development includes governance, business and operational planning, membership drive, revenue generation plan, and first annual virtual summit.
For the past four years Vanessa has project managed a long- term Indigenous Health Partnership that will develop approximately 90 nationally licensed Emergency Medical Responders from 15 northern Manitoba First Nations and deliver fully equipped On Reserve Non-Ambulance Transport Vehicles for each of the 15 First Nations.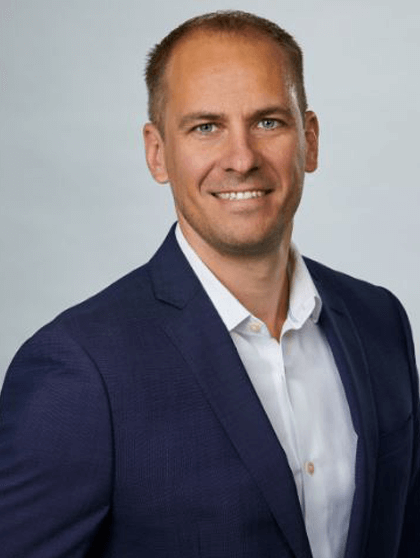 Frank Koch-Schulte
As Vice President of Edison Properties and an active community member in the field of property management and senior care, Frank Koch-Schulte brings to the board, experience in the residential healthcare needs of fellow Winnipeggers.
With a Bachelor of Computer Science Degree from the University of Manitoba, Frank's professional focus is on leading innovation while maintaining the exceptional standards of living that residents have come to expect of Edison Properties for almost sixty years.
Having served two terms as President of the Professional Property Managers Association (P.P.M.A) and as current Chair of the Association's Political Action Committee, as Council Member for the River East Council for Seniors and having been appointed to the Landlord Tenant Advisory Council of Manitoba by the Minister of Tourism, Culture, Heritage, Sport and Consumer Protection, Frank strongly believes in re-investing in Winnipeg communities for the growth and well-being of all residents.
Brenda McInnes
Brenda McInnes is a retired finance executive with Bell MTS Inc. As VP Finance with Bell MTS, Brenda led the finance team overseeing budgeting, reporting, capital investments and financial operations. Previously, as VP & Treasurer of MTS, her span of control included capital markets, pension investments and administration, investor relations, corporate taxation and insurance. Brenda also focused on business strategy.
Brenda is currently serving on the board of directors with Alberta Pension Services Corp. where she is Vice-Chair and Chair of the Technology and Innovation Committee. Brenda is also a long-time member of the Pension Investment Association of Canada (PIAC) where she has held a number of board and committee positions.
Brenda is a CPA CA and has a Bachelor of Commerce (Honours) from the University of Manitoba.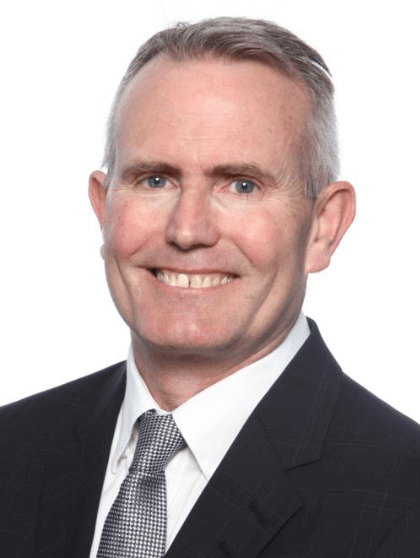 Dr. Scott Mundle
Dr. Scott Mundle is an Optometrist having graduated from the University of Waterloo. He was a University of Waterloo -50th Anniversary Distinguished Alumni of Honour Award Recipient. Scott is a Past President of Manitoba Association of Optometrists, the Canadian Association of Optometrists and the World Council of Optometry. While now retired since June 2022, he practised at Henderson Vision Centre in North Kildonan.
Growing up in a sports family, Dr. Mundle has volunteered over the years at Windsor Community Club. He was a Board Member for the Manitoba Curling Association, a Past President of Squash Manitoba, a Boarder Member of Squash Canada and a Board Member for Sport Manitoba (his 'Dream Job'). A former competitive curler, after running 29 marathons, his body is suggesting he consider switching to road biking.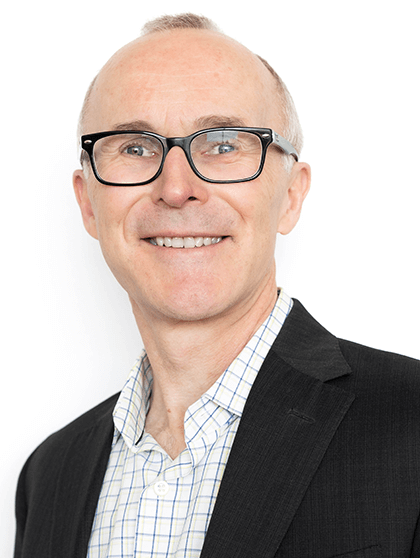 Jeff Neufeld
Jeff Neufeld is a seasoned financial professional and actuary with over 30 years of financial management and analysis experience. Prior to his retirement in 2022, Jeff was the VP of Financial Management for the Canadian Group division at Canada Life. He was accountable for financial reporting, budgeting, scenario testing, and financial analysis for the Canadian Group Health, Life, and Wealth Management business. He has also been responsible for pricing and optimizing health and disability insurance solutions.
Jeff was previously a board member of QDIPC and subsequently CDIPC (Quebec and Canadian Drug Insurance Pooling Corporations respectively), and has served on various Canadian Institute of Actuaries (CIA) professional standards committees.
Jeff is a Fellow of the Canadian Institute of Actuaries (Retired), and a Fellow of the Society of Actuaries (Retired). He also has a Bachelor of Commerce (Honours) from the University of Manitoba.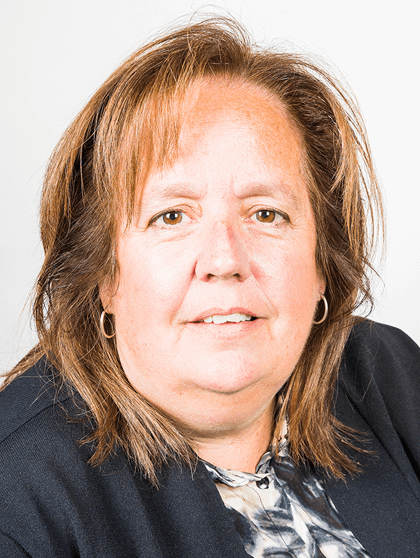 Patti Ramage
Patti Ramage was a practicing lawyer for over 31 years, including 23 years leading Manitoba Hydro's Legal Services Division where she retired as Assistant General Counsel and Corporate Secretary in 2020. Her legal practice focused on administrative law. She is well versed in the principles governing boards and tribunals and is knowledgeable in corporate governance and compliance matters. Patti has extensive experience working on multi-disciplinary teams tasked with addressing complex issues requiring the balancing of diverse stakeholder interests.
Patti holds Bachelor of Arts and Bachelor of Laws degrees, both from the University of Manitoba. She was a member of the Canadian and Manitoba Bar Associations (1988 - 2020) and served as Vice-Chair of the Canadian Electric Association's Legal Committee (2017 - 2020). Her community involvement has focused on supporting those with developmental or physical challenges and children's health. She is also experienced at navigating the health care system from a patient support perspective.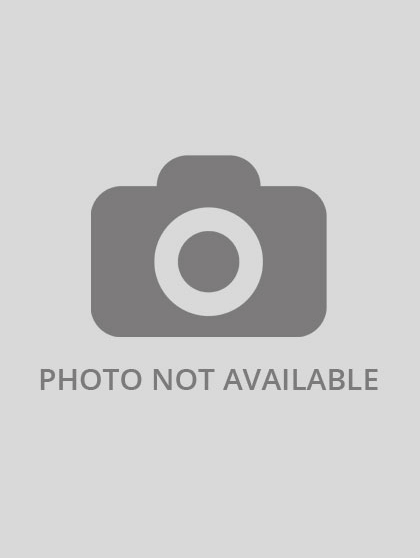 Mark Stewart
Mark Stewart is a lived experience leader working in the shelter sector with 20 years' experience in social services. He is currently the Executive Director of The Salvation Army's Winnipeg Centre of Hope, but has served the community for 16 years with The Salvation Army, including 3 years as the Executive Director at the Ridge Meadows shelter in BC. Mark is passionate about working with marginalized, vulnerable community members to create positive outcomes. He believes in the indelible link between homelessness, addiction and mental health which create disadvantages in the form of health and housing. Mark has degrees in conflict resolution from the University of Winnipeg, non-profit management from Booth University College, and a diploma in applied counseling from Red River Polytechnic. He is currently working on a post-graduate degree in leadership from Trinity Western University. Outside of work and volunteering, he enjoys spending time with this family including his grandchildren, cheering on the Jets and hitting the open road on his motorcycle.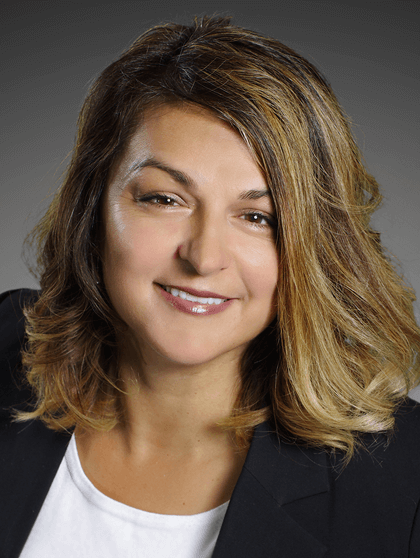 Carole Urias
For over thirty years, Carole Urias has provided advice to Canadians with insurance, investments, and financial plans. After graduating from the University of Manitoba with a Bachelor of Arts she entered the Financial Services industry, earning her Certified Financial Planner® (CFP®) designation through FP Canada. Currently, Carole is completing her Masters of Philanthropy designation.
An ardent volunteer, Carole is a transformational thinker who supports organizations that promote Financial Literacy and Advocacy for Women, Seniors, and First Nations peoples. In her spare time, she has served on several boards including two terms with both the Insurance Council of Manitoba and the Seven Oaks General Hospital Board and Foundation Council and more recently the Helen Betty Osborne Memorial Foundation. When not working or volunteering, Carole enjoys spending time with her husband Mike and their dog Jackson.