Cardiac Rehabilitation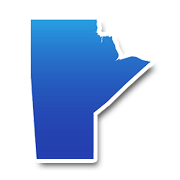 Outside Winnipeg?
There are other programs in the province that support cardiac rehabilitation.
Click here to learn more
What is Cardiac Rehabilitation?
Cardiac Rehabilitation is the next step to maintain your heart health for people who have had any type of heart disease, heart surgery, peripheral artery disease, or other heart conditions. This program helps people gain the skills and confidence needed to get back to everyday life and achieve a heart-healthy lifestyle.
Who should take it? Anyone with a history of:
Heart attack
Coronary artery disease
Heart failure
Angina
Cardiomyopathy (disease of the heart muscle)
Certain congenital heart diseases
Coronary artery bypass surgery
Valve replacements
Certain abnormal heart rhythms
Peripheral artery disease
How will it help /or what are proven benefits? Cardiac rehabilitation can help with:
Lowering cholesterol levels
Lowering blood pressure
Improving energy levels
Losing inches off the waistline
Reducing worry and help with mood
Improving sleep
During this 16-week program you will:
Engage in physical activity that is the right level for you in a safe environment with trained staff;
Work on your personal health goals to improve your heart health; and
Build your confidence to manage symptoms, medications and health care needs including difficult emotions that sometimes arise.
Our team of Medical/Fitness professionals includes doctors, nurses, physiotherapists, kinesiologists, dietitians, psychologist and social workers who work together to support your individual rehabilitation journey.
Program Options
Onsite Program options - Group based exercise and education programs
Cardiac Rehab @ Home - When going to a site-based program is not an option the cardiac rehabilitation education and exercise coaching is available to you by phone, video or email with additional supports through online educational modules and virtual classes.
Programs and information session are offered daytime and evenings, on a regular intake.
What's involved?
A referral from your doctor or nurse practitioner is required. The program has a small fee for the four month program that enables full access to the facility and services. Financial help may be provided based on individual need. Some extended health insurance plans cover all or part of the fee. You can ask your doctor to contact one of the sites below:
Reh-Fit Centre
1390 Taylor Ave.
204-928-7878 ext 308
www.reh-fit.com
Wellness Institute at Seven Oaks General Hospital
1075 Leila Ave.
204-632-3907
www.wellnessinstitute.ca
Links