Uncertified Home Care Attendant Program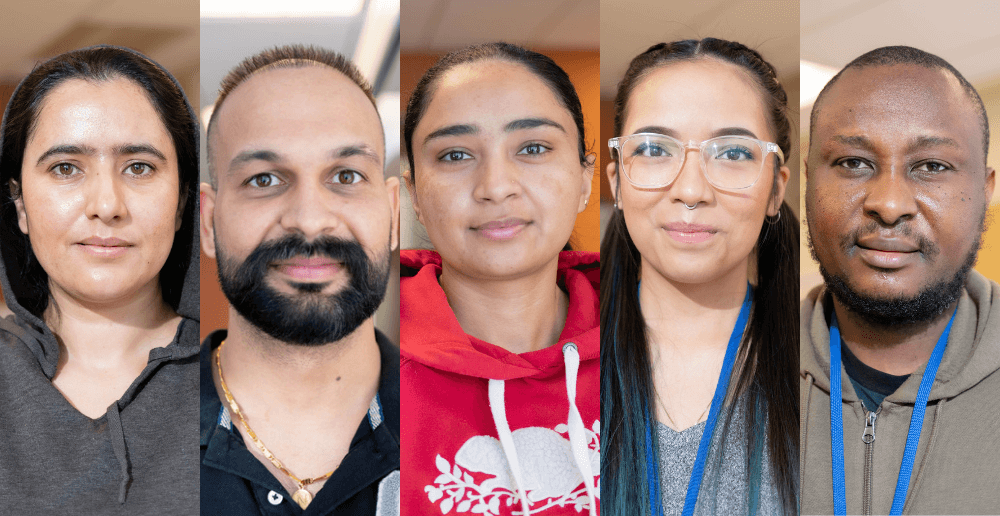 Get paid to LEARN.
Take the first step towards a rewarding career in health care! Become an Uncertified Home Care Attendant in just 4 weeks.
Next Start Dates: June 5, 2023; June 12, 2023; June 19, 2023
Format
In-Class & Practicum
Why Home Care?
As an Uncertified Home Care Attendant (UHCA), you will work with individuals in the comfort of their own homes. You help people live independently by assisting with activities of daily living such as personal care (bathing/toileting), mobility and transfer assistance, meal planning and preparation, medication assistance, housekeeping and laundry, and in-home respite services.
Home care is rewarding and important work that allows someone to stay in the environment in which they are most comfortable. Our program teaches you the skills you need to provide person-centered care and improve the daily life for your clients.
Learn more about home care in the Winnipeg Health Region.
What We Offer You
Paid Training
Students earn $19.50/hour during the full-time training program.
Job Stability
Guaranteed job placement in a high-demand field.
Flexibility
Full-time and part-time job placement opportunities available.
Fast-Track Learning
Our 4-week training program gets you ready for work fast!
Diverse Environment
Friendly learning environment including all ages and backgrounds.
Skill Development
Learn skills to provide person-centred care and make a difference.
Learning Experience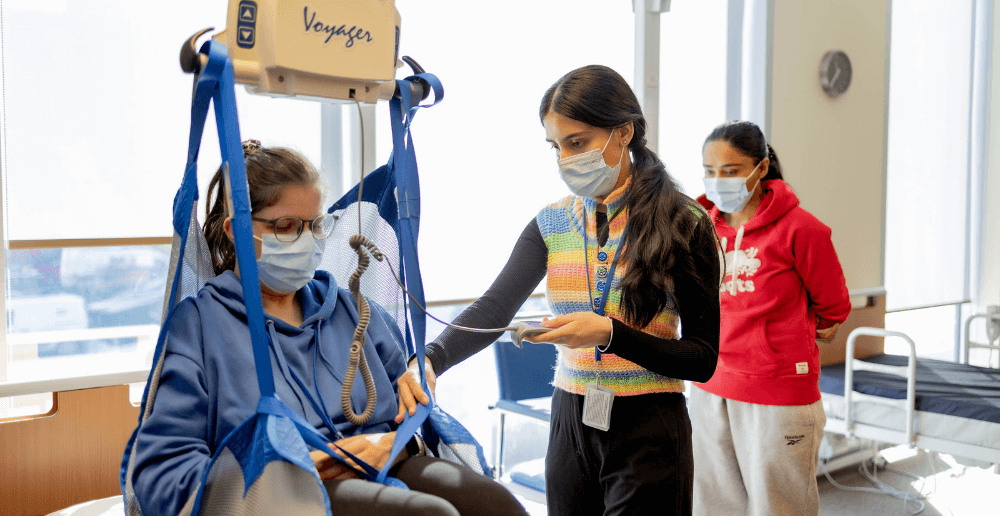 You will learn about routine practices to maintain a safe and sanitary environment, proper ergonomics and fall prevention, safe client handling, lifts and transfers using a variety of techniques, dignity in care, mental health, communication and more.
Our skilled instructors will provide you with the knowledge and confidence you need to succeed as an Uncertified Home Care Attendant. As a student, you will participate in full-time, hands-on and classroom learning, followed by a practicum in the community.
Learn more about the training program.
Recruitment Process
Step 1
CREATE A PROFILE & APPLY
Visit our careers website, create your careers profile and complete an online application. Be sure to attach any applicable documents (resume, cover letter, etc.). After you apply, you will receive an email to confirm your application has been submitted. Need help creating your careers profile? Watch our tutorial.
Step 2
SCREENING & SHORTLISTING
Your application, experience and qualifications will be reviewed and screened against the criteria laid out in the job posting. Only applicants who match our requirements will be contacted to outline the next step in the hiring process.
Step 3
ASSESSMENT & INTERVIEWING
Candidates whose qualifications match the job requirements are invited to participate in an interview with our team and asked to provide two work-related references. Interviewed candidates may be called upon to participate in a skills assessment.
Step 4
JOB-TYPE SELECTION
Candidates who pass the assessment and interviewing phase will select a permanent part-time or full-time Home Care Attendant position from a list of current vacancies.
Step 5
JOB OFFER
Congratulations! Successful candidates will receive an offer of employment for the position you selected. The offer of employment is conditional upon your successful completion of the Uncertified Home Care Attendant Program.
What You Need to Get Started
Recent experience in providing care to the elderly and/or individuals with physical or cognitive impairments required.
Previous experience with housekeeping, laundry, meal preparation preferred.
Minimum Grade 10 education, Manitoba standards, required.
Must be 18 years of age or older.
Valid driver's license and vehicle required in order to make home visits to various clients in the community.
Current satisfactory Criminal Records Check (including Vulnerable Sector Search), Child Abuse Registry Check and Adult Abuse Registry Check
Are you ready to join a caring profession?
Are you currently working as an Uncertified Health Care Aide in Manitoba? Do you want to increase your employment opportunities and salary? Consider becoming certified as a Health Care Aide. Learn more about the UHCA Bridging Program here.